Butter prices are heating up.
Have you noticed the rising cost of butter putting a strain on production costs? The average European butter price skyrocketed by 28% at the end 2021, and has remained high so far in 2022.
Just a quick look at the 
Agriculture and Horticulture Development Board
 (
AHDB
), which tracks the UK wholesale butter price, is a very depressing read. The dramatic increase in the price of butter has been linked to many global factors. Issues like the rising costs of farming, with increased costs of fertiliser, feed and fuel is at the top of the list. This is putting huge pressure on trying to cost-engineer food with butter being such a key ingredient for the unique flavour profile. Our friends in the bakery sector are finding it especially tough. Butter plays such an important role in both the texture and flavour of baked goods. The forecasts predict that prices aren't going to slow down anytime soon, so it is important a long-term solution is found to tackle the issue.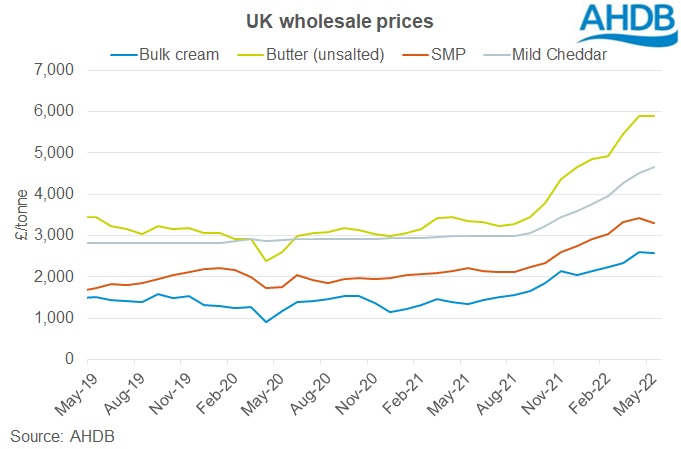 Natural butter flavours come to the rescue
Did you know that using butter isn't the only way to get that delicious buttery taste? We've been supplying natural butter flavours to a wide range of products that deliver the same buttery taste profile.
Natural flavours offer a tasty, cost-effective and plant-based alternative to actual butter. They are also all allergen-free. There is simply no better butter alternative.
I.T.S. butter flavour range
If you want to start lowering your reliance on butter and request some butter flavour samples, please get in touch.
Have a look below at some of our tasty butter flavours:
Butter – Request a sample
Butter Caramel – Request a sample
Butter Creamy – Request a sample
Butter Sweet – Request a sample
Buttermilk – Request a sample